Meet Deluxe Distillery: a small craft distillery that is raising the bar for mixologists and lifting the spirits of cocktail and liquor lovers alike.
Handcrafted gin, premium vodka and a seriously sour cocktail mixer
Founded in 2014, Deluxe Distillery in no time had a number of exclusive firsts under its belt.
Driven by a strong spirit of innovation and a deep, enduring passion for experimentation, we were the first to add boldly unusual ingredients such as cubeb pepper and black teas to our Blind Tiger range of handcrafted gins. One of these unique herbal gins contains no less than 15 botanicals – including a secret Belgian botanical! – adding extra depth and complexity to its subtly refined character.
With Mary White, we released the very first high premium Belgian vodka. Named after a notorious historical character, the uncrowned 'Queen of the Bootleggers' during the American Prohibition era, this true and daring original is squarely aimed at female consumers. Hence also the elegant white bottle with a luxurious marble motif and gold details.
From the actual names of these brands to the careful design and artwork of their bottles: inspiration is drawn from the Roaring Twenties, when dashing bootleggers and glamorous flappers set the cultural tone. We like to believe the dangerously sophisticated style and freewheeling spirit of that Jazz Age lives on in our work as distillers today.
Add to this something entirely different: Sūpāsawā, our premium sour cocktail mixer. Saving time, space and money, this really is a sweet blessing – even if it comes disguised as a 'super sour' one – for all bartenders and mixologists looking to enhance their magic potions. For as we all know, the magic is in the mix. And Sūpāsawā might just add that clear and perfect balance your mix so desperately needs.
Hailing from a small country in the western part of Europe, we export our highly exclusive and uniquely Belgian brands, distilled in small batches, to distributors all over the drinking world.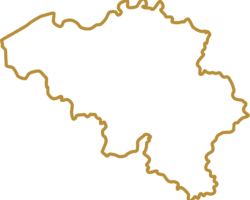 While steadfastly growing our European home base and stronghold, we equally like to branch out to more remote and exotic markets.